Diablo 3 Crashes All The Things. I'm Too Broke To Care.
I guess Diablo 3 is a thing that's happening right now. Please excuse my lack of enthusiasm, but I have to act like I don't give a shit in order to reign in my rage at the fact that I'm too poor/busy to even think about getting Diablo 3. BECAUZ I WOULD LIKES TO PLAY PLZ.
I spent all weekend at Disney World (pictures and gloating to come), which sucked every last expendable penny out of my bank account. I'm living on ramen noodles, oatmeal, and free coffee until Friday. (Seriously, I Googled "ramen recipes" to make gulping down a week's worth of noodles doable.) Even if I were to download the game tonight, one of my two free nights this week, that's $60 I could use to buy some meat and vitamin C so I don't get scurvy. Or gas to go to work. Or I could save it to buy some sweet, sweet Disney Star Wars merch on Saturday. Diablo 3 will still be here. Stitch as Yoda won't.
Plus, the internet is a cruel and fickle bitch. Not only do we use an extreme amount of bandwidth on our craptacular internet connection at my house (between YouTube uploads, Netflix streams, and game connections it's a wonder anyone can get their pr0n on), but the Diablo 3 servers couldn't even handle running the damn game last night. Even better, people were actually surprised that the servers crashed. Error 37 is a celebrity in its own right.
I'm just going to watch it all day today on Twitter. It's the hottest new reality show: Keepin' Up With Error 37.
This all gives me a good reason to wait a week until everyone gets back to normal playing patterns, instead of OMG I HAVE TO BE THE FIRST PERSON TO FINISH THIS NOW.
Speaking of, some guy in the UK finished it in 12 hours and 29 minutes. Nothing like waiting a decade to play a game only to finish it in half a day. I mean, I finished Batman: Arkham City in a long weekend, but smashing through a game at full-speed isn't the best way to play, IMHO. But what do I know, I'm an old-timer. I remember joysticks with one button and games that played from cartridges as big as my hand. I remember load screens that might as well have said, "Go make yourself a sandwich. This'll take a while."
Then again, I remember when saving a game was a rare luxury and sprinting through a game before the batteries died/your mom called you for dinner/you had to go to school was a necessary survival skill. And when Mario died you had to start from the beginning.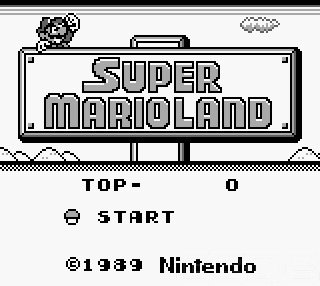 Kids today don't know how good they have it with their error 37s and their game saves.